Services
At Advanced Hearing Services, we are committed to helping you with your auditory healthcare needs. Your ability to hear is important to connecting with the world around you, which is why we offer the following services to address your ear health needs.
Hearing Tests
Hearing Testing and Evaluations
Choosing the right hearing aid starts with a clear understanding of your unique hearing loss needs. Our advanced testing procedures accurately identify whether or not you have hearing loss and measure the type and severity.
Are you or a loved one potentially suffering from hearing loss? Undiagnosed hearing loss is more common than you think. Part of our mission at Advanced Hearing Services is to help those living with undiagnosed hearing life find a solution. The first step toward finding that solution is a hearing evaluation to identify the type and degree of hearing loss you may have.
More on Hearing Evaluation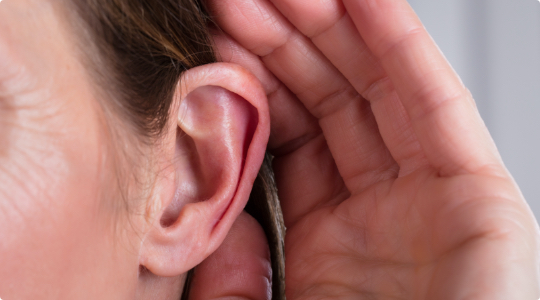 Online Hearing Test
Think You Might Have Hearing Loss?
Take our free, 5-minute online test to get a better understanding of your hearing health. It can determine if a professional screening is right for you.
Our Process
Finding the Perfect Match.
Hearing loss looks different for everyone, and as a result, there are a number of hearing aid varieties on the market. Through careful evaluations and custom fittings, we'll help you find the best device for your hearing loss needs.
Hearing Aid Services
We Service Your Devices
From hearing aid screening, selection and fittings, to ongoing maintenance and repairs – we offer a wide range of services to keep your hearing aids performing their best.
Do you know what hearing aids are right for you? You might know that you have hearing loss, but perhaps you're unsure which device suits your needs, budget and lifestyle. A hearing aid evaluation with one of Advanced Hearing Services empowers you to learn which devices are suitable not just for your type and degree of hearing loss, but for your lifestyle, needs and wallet, too.
More on Evaluation for Hearing Aids
Even the best devices that are kept under the best TLC can require occasional repair. After all, hearing aids are technological devices made of small components; if they aren't stored in the right spot every time, are mishandled or dropped, or should something else happen to them, you might find your hearing aids need repair. Our hearing instrument specialist is trained to provide maintenance and repair in-shop.
More on Hearing Aid Repair